Engaging content is crucial for your company. They allow you to build a brand image. By writing articles, you can encourage your audience to be interested in your business and increase traffic to your website.
However, to achieve this goal, you need to write interesting articles that are worth reading and sharing. I invite you to discover the secrets of writing engaging texts for your company's website. I will show you how to write an article that will get you high search engine results.
Who is the recipient?
Before you start writing an article, think about who your audience will be. Will our article or text solve this person's problem or clearly answer the question that this person asked in Google search.
Title of the article
The headline is one of the most important elements of your article. It's the first thing people will see and is what will encourage them to read it. Therefore, the headline must be intriguing and clear. So how can you write it?
Keywords
The first thing you need to take care of is the use of keywords. Keywords will help you determine what words to use in your headline to grab people's attention. Then you can try to create headlines based on reference phrases, including "Tips", "Secrets", "How" and "Details". Keywords in the title should look natural (if their unchanged form negatively affects the attractiveness of the title, they should be changed).
Headlines
Use appropriate page headings – H1, H2, H3 (H1 – title, H2 – subheading, H3 – we use in the case of extensive articles within the paragraph starting with the H2 heading).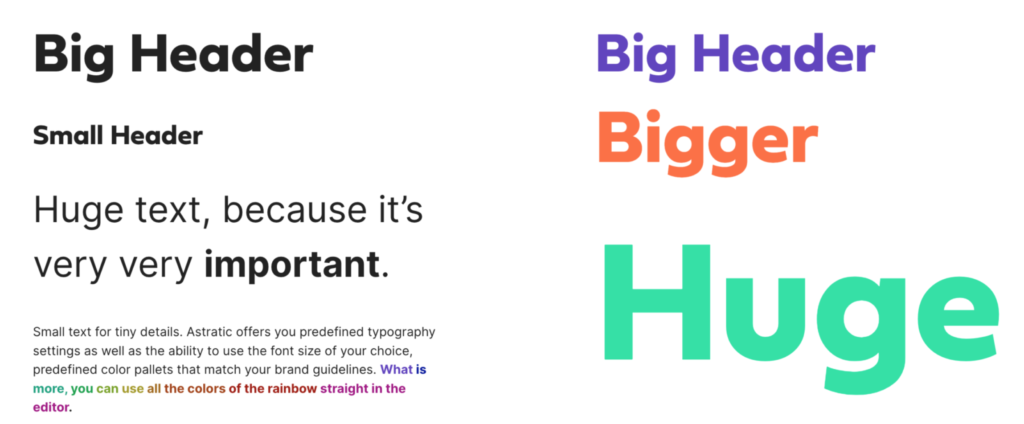 Content of the article
The main part of the article should be extensive and contain detailed information. For your content to be engaging, you need to think about how you can enrich your content to make it more interesting.
For example, use lists, bolds, and colors to highlight important passages, such as bold and larger text for the first paragraph. You can add quotes (in WordPress, use the "Quote" block), statistics, charts, examples, comparisons and other useful information. To make it easier for readers to understand your topic, you can also add a summary.
Photos, graphics, videos
You can also use images and multimedia to enhance your articles. Images and media are a great way to explain a topic or issue and are a great way to engage people.
Article optimization
Optimizing your article for SEO is crucial if you want your article to be visible in search engines. Therefore, you need to take care of adding the right keywords and proper text formatting. If your company website is based on WordPress, it is worth installing the Yoast SEO plugin. This clever tool allows you to achieve the best search engine rankings.
Call to action
In addition, you can add a CTA (Call to Action) to encourage readers to visit your website or contact you for more information. This will help you drive traffic to your website and increase people's engagement.
Let's Build Something Great
Ready to discuss your project or potential partnership?