Internal linking has many benefits. How is it done and what effects can it bring for your website?
The structure of internal links is practical for the user – it makes it easier to navigate the website. It also guarantees a longer stay on the website of the user or a potential customer. Links added inside the website may improve the website's visibility in the Google search engine.
What is internal linking?
Internal linking is adding a link (hyperlink) to a website that leads to another subpage within the same website. Check how to add links in WordPress.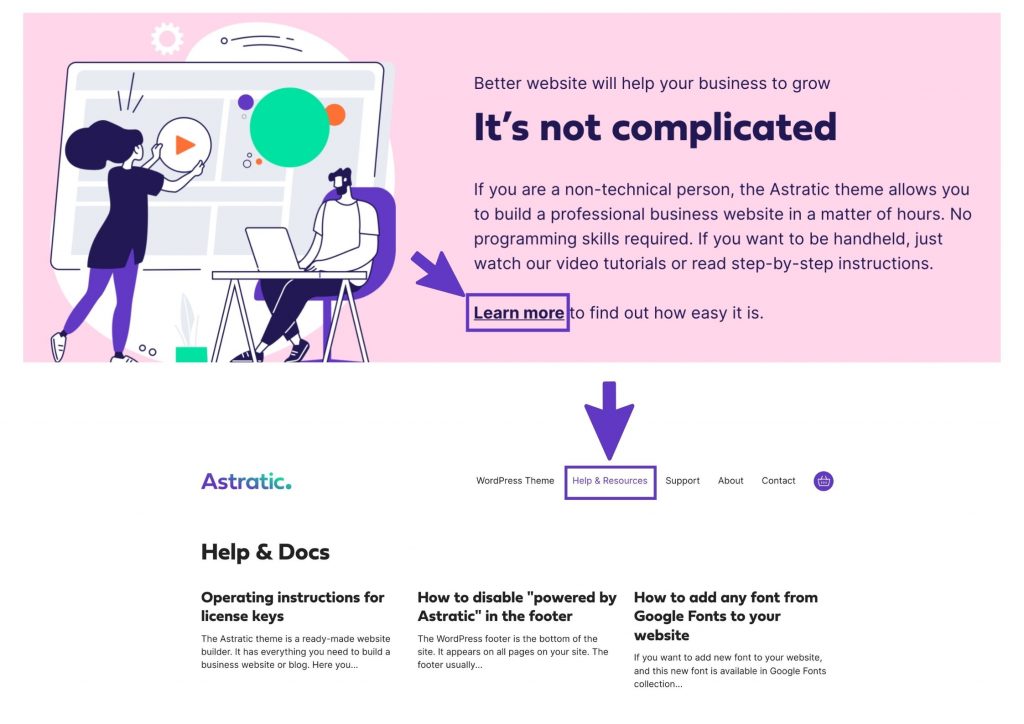 Where to put internal links?
Main menu
Sidebar
Links in the text
Footer
Linking and SEO
This is one of the activities that should be implemented as part of website optimization. Correct linking of subpages is very important for SEO.
makes it easier for the user to navigate the website
improving the indexation of subpages on our website
positive impact on the position and visibility of the website in Google search results
well-crafted linking prevents keyword cannibalization
What to do to make an internal linking strategy effective?
add internal links in the key phrase, it will increase the chances of website positioning for this phrase
do not repeat the same links too often
do not place links with the same anchors (link content) that lead to different pages