A website is now an indispensable element of any business. Thanks to it, you can constantly develop your business. What other benefits does a company website bring?
If you make sure that your company's website is properly built in accordance with good practices, it will become an excellent marketing and sales tool supporting the daily functioning of the business. Why is it worth setting up a professional and modern website for a company?
Presentation of the offer on the company's website
The website allows a presentation tailored exactly to your customers. This presentation consists in presenting the potential customer with the advantages and benefits of purchasing a given product or using the service offered by your company.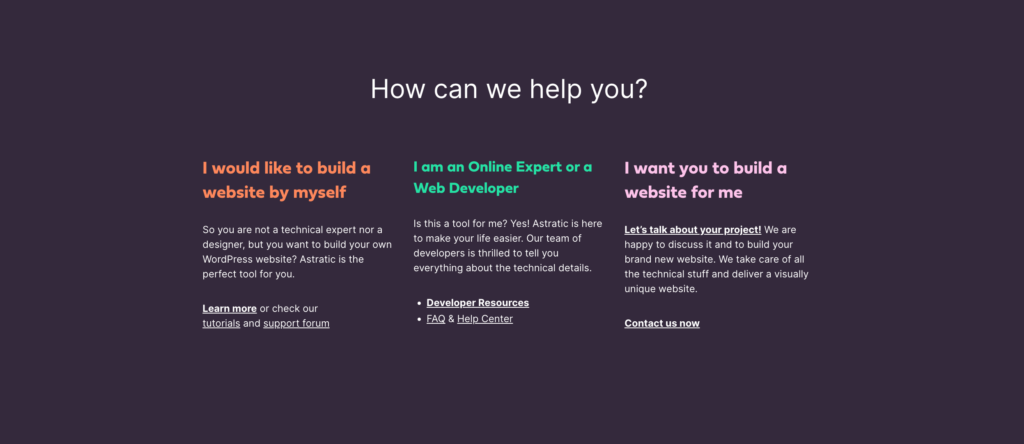 The company's website is available 24/7
Users visiting the website have constant access to all information about the company and the products or services offered.
Contact with customers
The company's website allows you to make contact and build long-term relationships with its users. The contact form is an important element of modern websites. A well-designed website makes communication with customers fast and effective.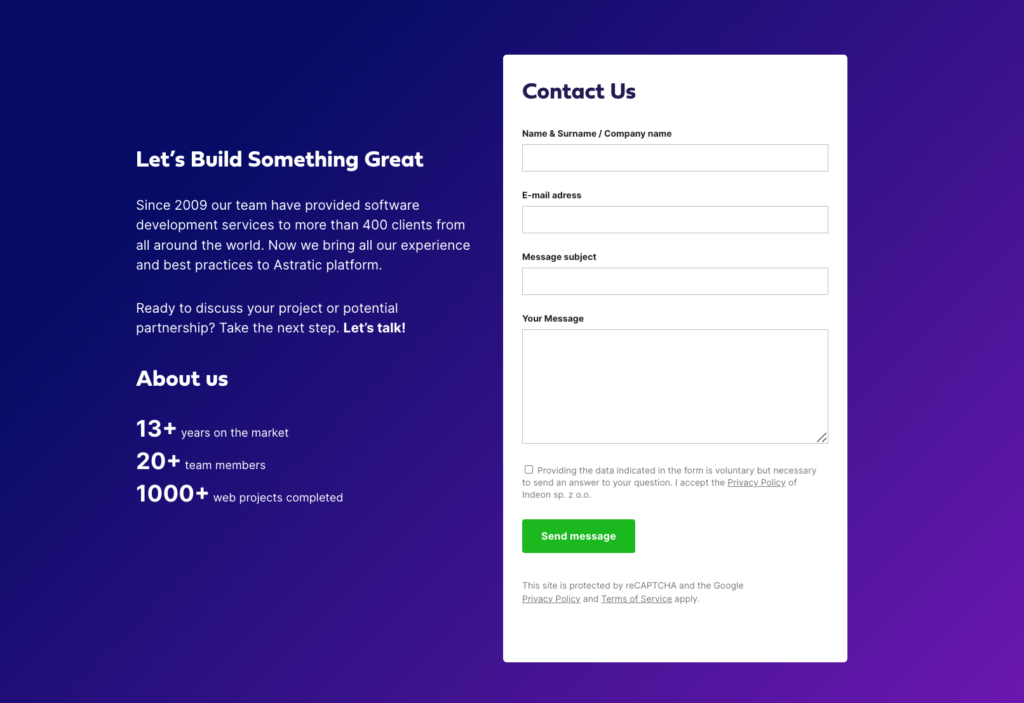 Business website – Customer testimonials
The testimonials posted on the company website have enormous marketing potential. Posting customer recommendations is a great way to gain the trust of your website visitors. Testimonials can be presented in various forms, such as a quote with a photo of the author or customer reviews in video format.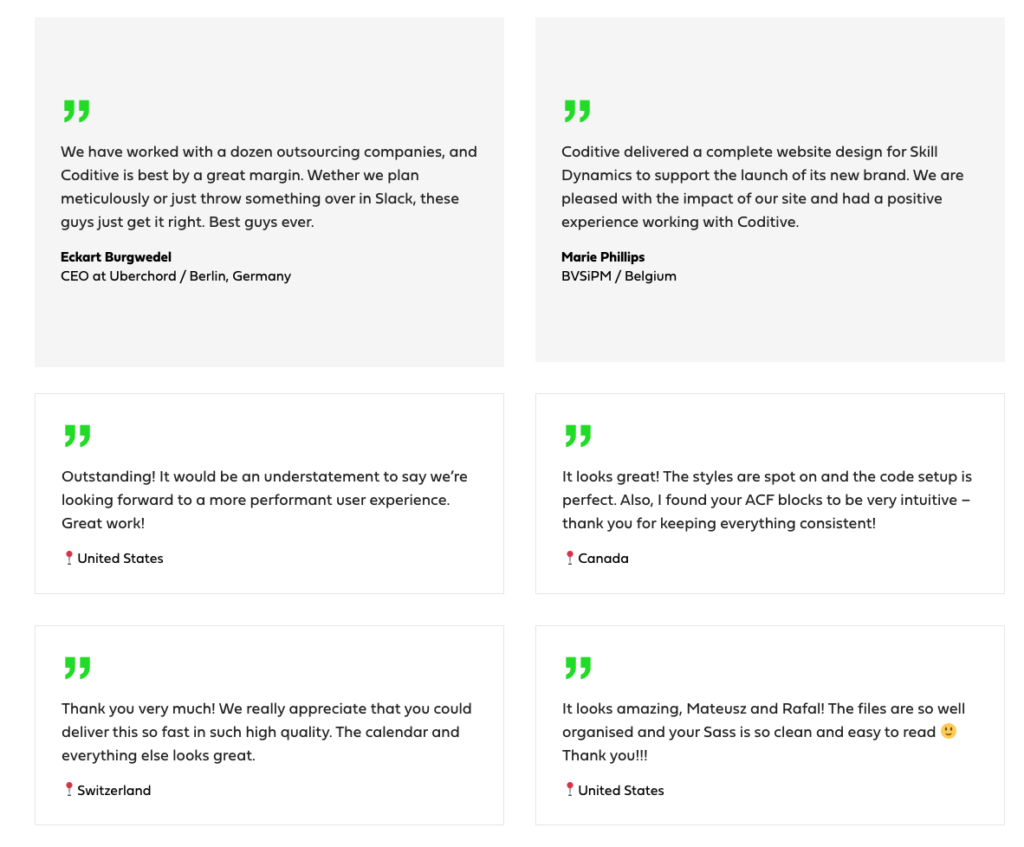 Effective CTA on the corporate website
CTA allows you to attract customers through effective communications. CTA (call to action) is a link, after clicking which the user moves to the destination, i.e. to the contact form or the page with the offer. Make your CTA short and direct, such as "Read More", "Ask for a Quote", "Enter" and "Check" should be prominently displayed.
Do you have any questions? Write to us! 🙂
Let's Build Something Great
Ready to discuss your project or potential partnership?