Creating content for websites is a process that requires not only creativity but also the right tools. Nowadays, there are many available applications and programs that can help with content creation, both for beginners and experienced creators. Here are some tools that can be useful for creating content for websites.
Text editors
Text editors are incredibly important tools for content creators. They not only offer a simple interface but also a range of functions that make editing and formatting text easier.
Microsoft Word is one of the most popular text editing tools. It offers a wide range of functions, including text editing, formatting, inserting images and tables, as well as tools for checking spelling and grammar.
Google Docs is another popular text editor that offers many similar functions to Microsoft Word. Its biggest advantage is that documents are automatically saved in the cloud, making them accessible from any device and location. Google Docs also allows for real-time collaboration, allowing multiple people to edit a document simultaneously.
Notepad++ is a text editor that is often used by programmers and webmasters. Notepad++ offers a range of functions such as syntax highlighting, automatic code completion, and many other tools that make writing code easier.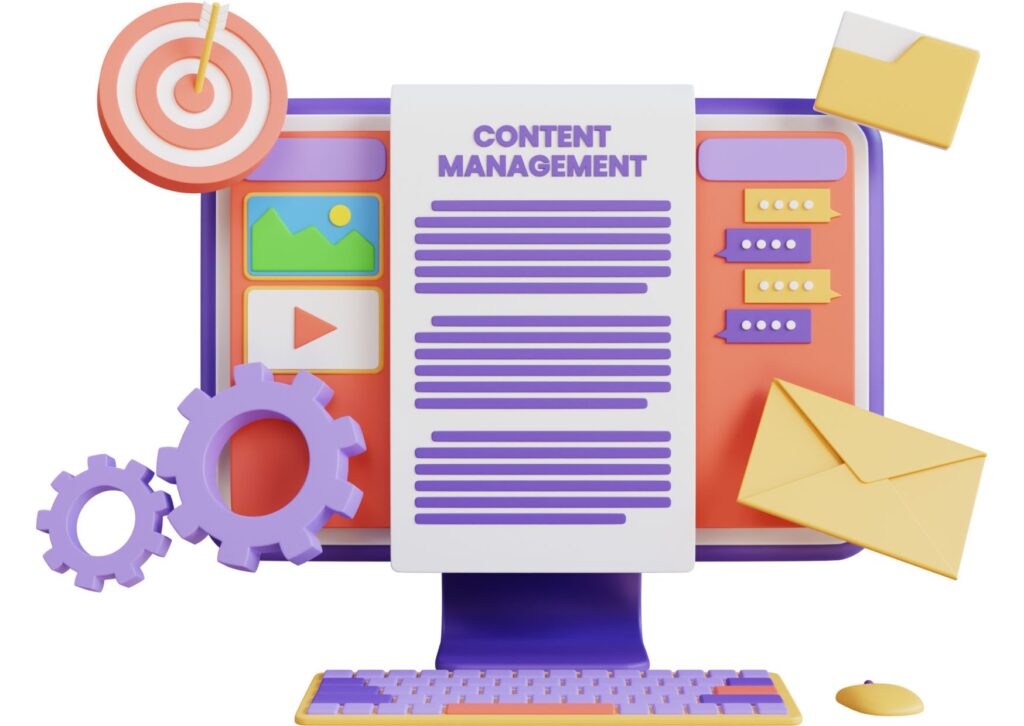 Grammarly
Grammarly is not only a tool for correcting grammatical and punctuation errors, but it also helps improve the style and overall quality of the text. The software uses advanced algorithms and artificial intelligence to identify errors and suggest corrections that improve the clarity and style of the text. With Grammarly, content creators can avoid language mistakes and improve the quality of their texts, which increases readability and attractiveness for readers. All of this leads to increased user engagement and positive business results.
Hemingway
Hemingway is an application that helps create content with a clear and understandable structure. It analyzes the text and indicates which sentences are too complex and which are too long. Hemingway also helps eliminate repetitions and indicates unnecessary words.
Canva
Canva is a graphic design platform that allows users to create various types of projects, including graphics for social media, presentations, posters, flyers, logos, and more. The platform is user-friendly and offers a wide range of design templates and elements, such as backgrounds, images, icons, and fonts. Users can also upload their own images and designs to incorporate into their creations.
One of Canva's key features is its drag-and-drop interface, which allows anyone to create professionally designed projects without prior design experience. Canva also offers a range of collaboration and sharing tools, allowing teams to work on projects in real-time and share projects with others. With Canva, creating attractive content becomes easier and more effective.
Google Analytics
Google Analytics is a tool that offers not only information about the number of visits and time spent on a website, but also a range of other valuable data, such as traffic sources, popularity of individual pages, user behavior on the site, and much more. With this information, content creators can better understand their audience and tailor content to their needs, increasing the chances of achieving their business goals. For example, analyzing traffic sources allows for determining where users visiting the site come from, enabling the customization of content to the preferences and habits of the target audience.
In summary, creating content for websites requires appropriate tools that facilitate this process. The above tools can streamline your work. With text editors, Grammarly, Hemingway, Canva, and Google Analytics, content creators can create attractive and readable content and get to know their audience.
Let's Build Something Great
Ready to discuss your project or potential partnership?