Online stores are an integral part of retail trade. Therefore, having an effective website is essential for success in e-commerce. There are several key subpages that should be present on the store's website to provide customers with complete information and a comfortable browsing experience. Here are the most important ones:
Home page
The home page serves as the showcase of your online store. It should contain key information about your products, current promotional campaigns, and entice visitors to explore further. Use a clear and attractive layout to capture visitors' attention and enable easy navigation through your offerings.
On the home page, showcase concise and impactful information about your best-selling products, new arrivals, or promotions. Utilize compelling visuals that attract attention and encourage visitors to explore more. Additionally, incorporate navigational elements such as menus and links to facilitate smooth browsing. Remember that the home page should be intuitive and responsive, adapting to various devices like computers, smartphones, or tablets. This ensures users can easily browse your offerings regardless of the device they use.
Moreover, it's valuable to include social elements on the home page, such as social media icons or sections displaying customer reviews and ratings. This helps build trust and encourages potential customers to make purchases.
About Us page
The "About Us" subpage plays a crucial role in building trust for your e-commerce company. It allows visitors to learn more about your business, its goals, values, and the people behind it. This is where you can introduce yourself, share the history that sets your brand apart, and communicate the values your company represents. You can talk about the products or services you offer and how long your company has been operating.
It's important to showcase who you are as a company and what makes you unique on the About Us page. Share information about the founders, the teams that make up your company, their experience, and passion. This helps build a connection and trust with customers who want to know the people behind the brand. Don't forget to include your company's vision and mission as well. Present the goals and values that drive your business, the added value you provide to your customers, and your aspirations for the future.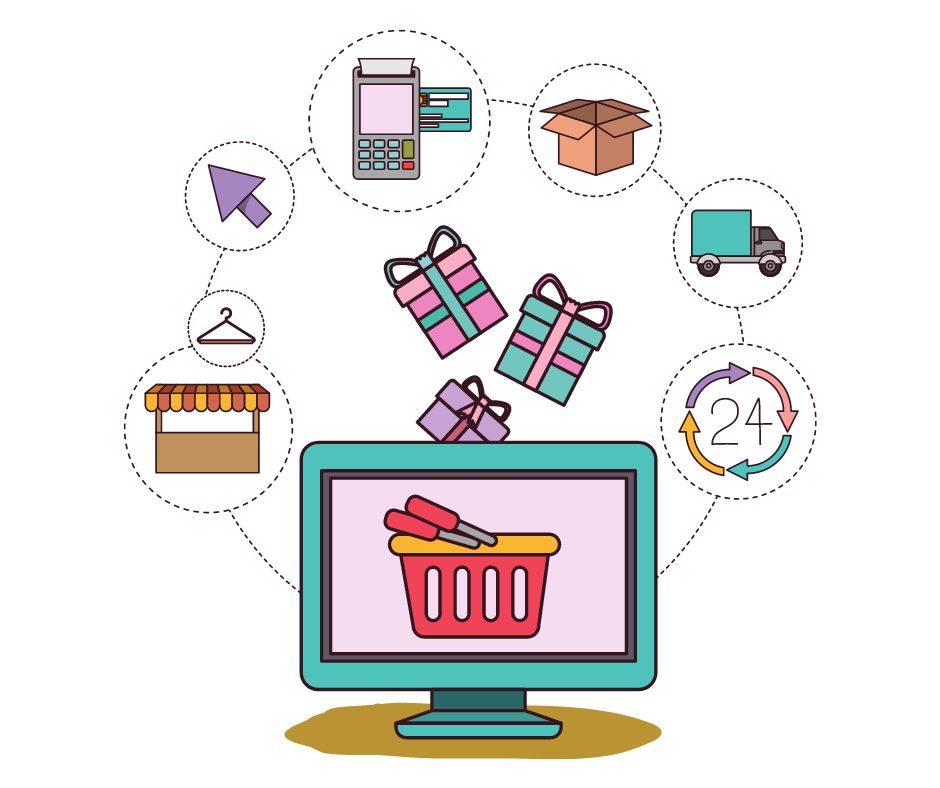 Product pages
Product pages are a crucial element of an online store's website and an integral part of a successful online sales strategy. Each product you offer should have its dedicated page, providing customers with all the relevant information to make an informed purchasing decision. On the product page, include a detailed product description that precisely informs customers about its features, functionalities, and benefits. Ensure the description is concise, yet comprehensive and easy to understand. Highlight the unique qualities of the product that differentiate it from competitors. High-quality product images play a significant role in persuading customers to make a purchase. Therefore, include clear and detailed photographs that accurately represent the product's appearance and details. Try to showcase the product from different perspectives, allowing customers to examine it closely.
Price and availability are also crucial pieces of information that should be visible on the product page. Make sure the price is clearly stated, and the information about the product's availability is up to date. Customers want to be confident that the product is available for immediate purchase. Additionally, consider adding a section for customer ratings and reviews on the product page. This provides potential customers with the opportunity to learn about the experiences of others who have already purchased the product. Positive reviews and high ratings can significantly increase trust and convince customers to make a purchase.
Remember that the presented information on the product pages should be visually appealing and easy to read. Use a legible font, appropriate headers, and visual accents to facilitate customers' browsing and help them find the necessary information easily.
Contact Page
The contact page is extremely important for an online store. It should include information about the company's headquarters, contact details (such as email address, phone number), and a contact form that allows customers to directly get in touch with you for any questions, doubts, or issue reports.
Terms and Conditions, Privacy Policy, and Return Policy Page
The terms and conditions of an online store are a key document that outlines the rights and obligations of both you and the customers. It should contain information regarding orders, payments, delivery, terms of website usage, and any other relevant aspects of the store's operations. It's important for the terms and conditions to be clear and easily accessible on the website, preferably in a visible location, so that customers can review them before making a purchase.
The privacy policy is another important document that ensures the protection of customers' personal data. This document should clearly specify what information is collected from customers, how it is utilized and protected. It is necessary to provide customers with full transparency and trust regarding the privacy of their data.
Information about return and refund conditions is important for customers who may need the option to return a product or file a complaint. The online store should provide clear guidelines on return procedures, product exchanges, and complaint handling. Providing clear and understandable rules in this regard influences customer trust and allows them to feel safer when making purchases.
Remember that legal protection and customer data security are a priority in e-commerce.
Summary
In today's times, having an effective website is crucial for the success of an online store. In the article, we have discussed several key subpages that should be present on the store's website to provide customers with complete information and convenient platform usage.
Let's Build Something Great
Ready to discuss your project or potential partnership?