Your company's website should not only be eye-catching, but also useful and intuitive. In this article, I will show you what elements should appear on each company website.
Website elements
Menu and logo
The menu is one of the most important elements on a website. It is usually located in the upper right corner. It should be intuitive, legible and simple (constructed from several most important tabs, e.g. Home, Offer, Contact, Portfolio). The best place for the company logo is the upper left part of the page.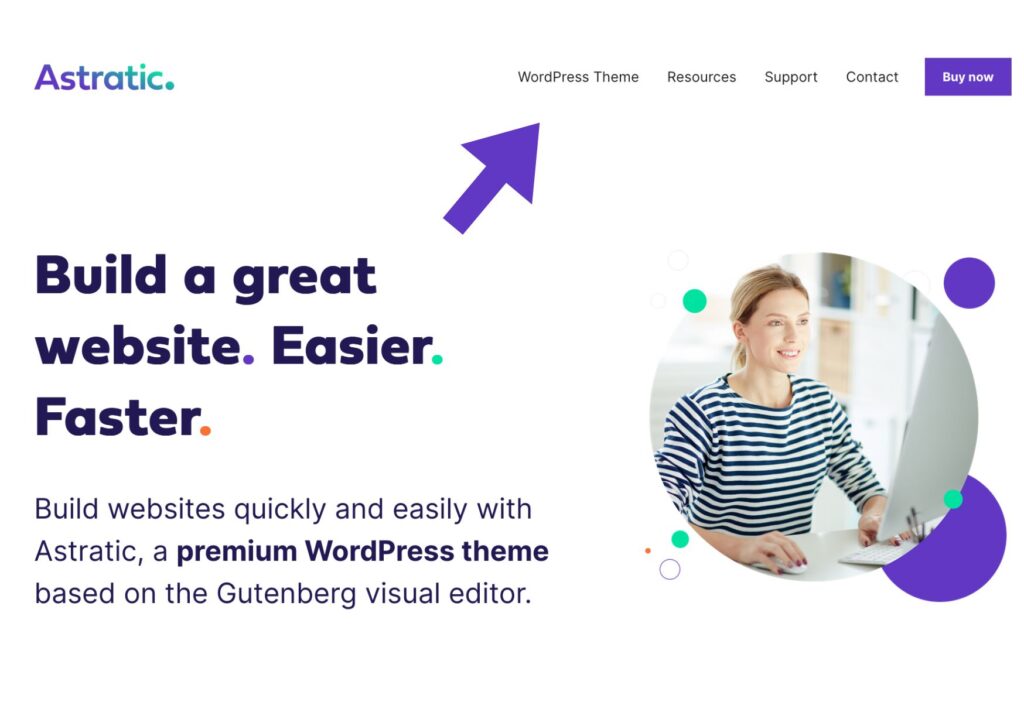 "Hero" section
The "hero" section is the part that the user sees right after entering a given website. What should it contain? The most important elements are the headline (it should clearly say what you have to offer), the subtitle (additional context), the background graphics (consistent with the brand), the Call-to-action button (containing a clear and short call to action).
Offer/service subpage
Select only the content that is really the most important, e.g. information about what your company does, what benefits the client will get, what is the distinguishing feature of your brand compared to the competition. The layout and arrangement of elements must be adjusted to the quantity and type of products/services offered. Remember to avoid long blocks of content, use hyphenation instead. Use lists of bullet points, columns, graphics, frames.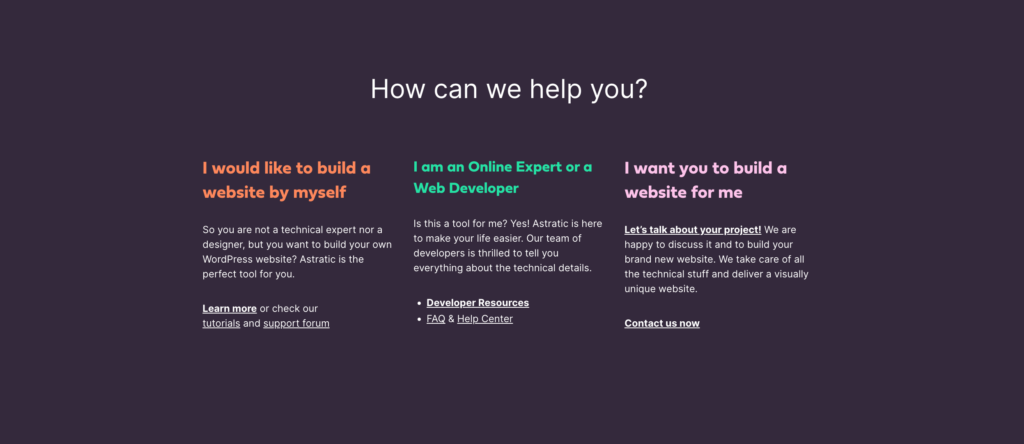 Subpage "About us"
Right next to the home page, the "About Us" subpage is an important element of websites. With the help of this subpage you will present what the company does, what its goals and mission are. You can show your team members and gain the trust of customers. The company's projects or testimonials are often presented on the "About us" subpage.
Subpage contact
This subpage contains all contact details. An important element of modern websites is the contact form. A well-designed website makes communication with customers fast and effective.
Have questions? Write to us! ?
Let's Build Something Great
Ready to discuss your project or potential partnership?