In today's world, running an online store has become an exceedingly competitive task. Each day, more e-commerce shops emerge, all vying for customers' attention. In this reality, the key to success is being found by customers in the sea of information, made possible through the optimization of your e-commerce website for search engines, known as SEO (Search Engine Optimization). In this article, we will look at a step-by-step guide on how to optimize your e-commerce site to attract more customers and boost sales.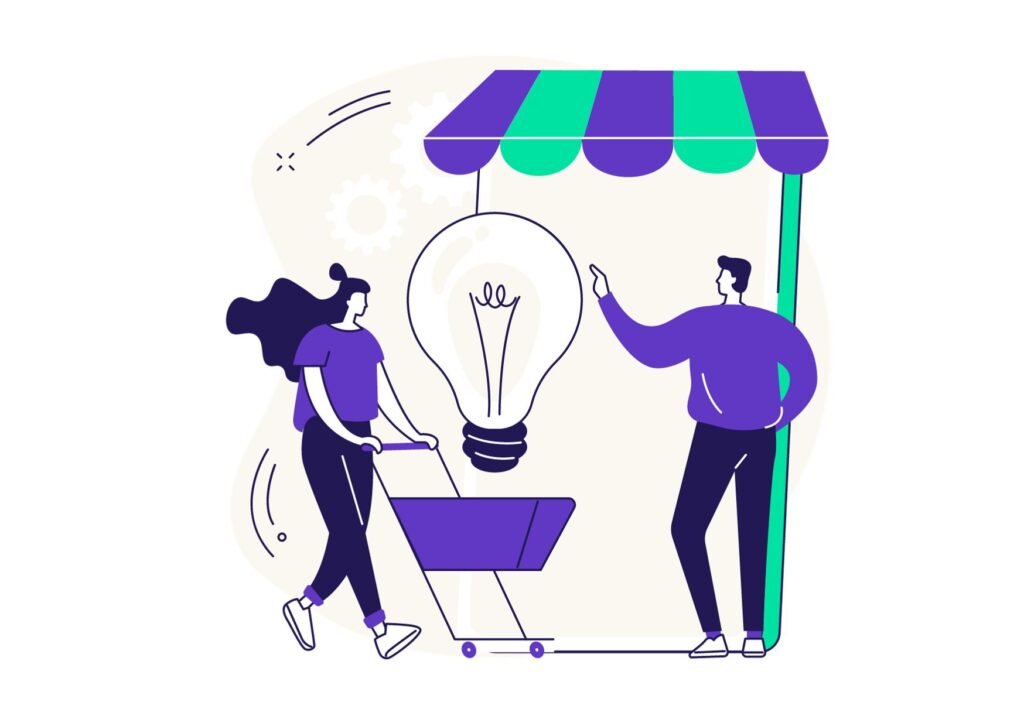 Why SEO is crucial for e-commerce stores
Let's begin by understanding why SEO is so vital for online stores. Studies show that the majority of internet users utilize search engines like Google to find products and online shops. Therefore, whether your e-commerce site appears on the first page of search results is of immense significance.
It's also worth noting that users browsing search results tend to consider websites at the top of the list as more credible and valuable. Hence, SEO optimization is the key to increasing traffic to your site and acquiring new customers.
Step 1: Keyword research
The first step toward effective SEO optimization is keyword research. Keywords are phrases that potential customers type into search engines to find products or services they need. Your goal is to identify the keywords most relevant to your product range.
Tools like Google Keyword Planner and SEMrush can assist in identifying popular keywords related to your industry. After finding these keywords, it's essential to incorporate them into the content on your site, especially in product descriptions. This will make your site more visible to people searching for products or services you offer.
Step 2: Content optimization
Content plays a crucial role in SEO optimization. Your product descriptions and website content must not only be appealing to users but also meet search engine requirements.
Uniqueness. All content on your site, especially product descriptions, should be unique. Avoid copying content from other sources, as this can negatively impact your site's search result ranking.
Quality. Prioritize high-quality content. Product descriptions should be detailed and well thought out. The more information you provide to customers, the better.
Keywords. As mentioned earlier, keywords are vital for content optimization. Ensure that keywords are naturally integrated into the content.
Step 3: Site structure
Another essential aspect of SEO optimization is the structure of your e-commerce site. Your site should be clear and easy to navigate.
Site Map. Ensure that your website has an XML sitemap, which facilitates search engine robots in indexing all pages.
Category Pages. Product categories should be well-defined and easily accessible from the main menu.
Product Descriptions. Carefully formatted product descriptions that include keywords help improve search engine rankings.
Step 4: Technical optimization
Technical optimization is a key element of effective SEO for e-commerce websites. This ensures that your site is easily indexed by search engine robots, affecting its visibility in search results.
Page Speed. Page loading speed is a significant ranking factor. Make sure your site is optimized for performance by compressing images, reducing unnecessary scripts, and implementing caching.
Responsiveness. Your site should be responsive, meaning it looks and functions well on various devices, including smartphones and tablets.
Security. Implement proper security measures, such as an SSL certificate, to ensure your site is safe for users.
Step 5: Building backlinks
External links, or links from other websites to your site, are essential for ranking. The more valuable and authoritative sites that link to your page, the higher your ranking in search results.
Relationship Building. Establish relationships with other websites in your industry. This can involve attending industry conferences, guest posting on blogs, or collaborating with influencers.
Valuable Content. Create valuable content on your site that attracts backlinks. This can be in the form of blogs, industry reports, or other materials that become a source of knowledge.
Step 6: Analysis and monitoring
The final but equally crucial step in e-commerce SEO optimization is regular analysis and monitoring. Use tools like Google Analytics and Search Console to track website traffic, user behavior, and search results.
It's important to regularly analyze the results of your SEO efforts and adjust your strategy based on collected data. This allows for continuous improvement of your website and maintaining a competitive position in search results.
Summary
SEO optimization for e-commerce websites is an essential element in the effective operation of an online business. Fierce competition necessitates that your website is visible to customers online. A step-by-step optimization process, from keyword research and content optimization to technical optimization and backlink building, will help increase visibility and attract new customers. Don't forget to monitor and analyze results, allowing you to continuously adapt your SEO strategy to the ever-changing online landscape. Ultimately, SEO optimization can contribute to the success of your e-commerce store and attract a greater number of satisfied customers.
Let's Build Something Great
Ready to discuss your project or potential partnership?