Astratic is a WordPress theme based on the Gutenberg editor and dedicated to online business. We've included everything we've learned in over 10 years of building websites in this simple toolkit.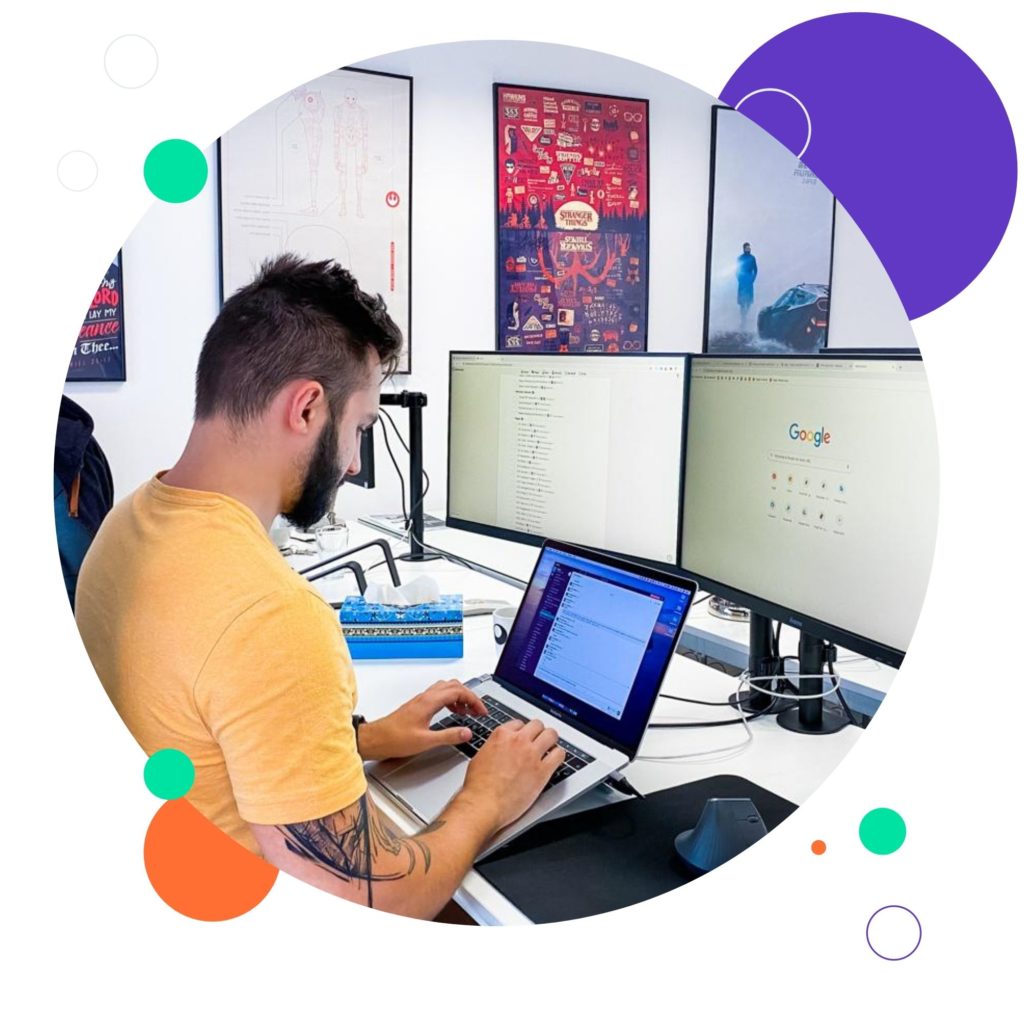 What is the Astratic theme?
By creating hundreds of websites, we have learned a lot about existing themes. We know that extensive functionalities are often not needed at all, but only slow down the website, require the installation of external plugins, and thus expose the website to hacking attacks.
That is why we have made the functions of Astratic Theme as simple as possible. You'll find everything you need to build a business website or blog, but without complicated selection options. Since it's a theme based on native WordPress features and the Gutenberg visual editor – code editing is much simpler, meaning it's easier for developers to make custom changes.
Astratic advantages
The Astratic theme, thanks to its built-in functionalities, reduces the need to install external plugins, and thus facilitates the introduction of changes and speeds up the website. In our opinion, this is the biggest plus that distinguishes it from other paid themes.
We know that the big advantage is simplicity, ease of navigating through all functions – because building pages with the visual editor is very intuitive.
We are well aware of the fact that not everyone has a big budget to hire a developer to build a website. By creating a ready WordPress Astratic theme, we can offer a solution at a much lower price.
What about the disadvantages?
We are very proud of what we have created. We know it's a great product and in terms of a non-technical person who wants to build their website on their own – and in terms of a webmaster or developer who wants to modify the code in their own way. But we know that, like any other project, it also has its weaknesses.
Astratic's theme is based on the Gutenberg editor. It's an editor created by the WordPress community, and because it's relatively new – it's constantly being developed. Updates constantly add new features that we also use in the theme.
On the one hand, this is a plus, because the possibilities of the theme are constantly increasing, but we understand that not everyone likes changes – and this may be a flaw of our theme.
Summary
We built this theme based on over 10 years of experience and feedback from over 400 customers. We can safely say that we know most of the challenges and problems of people who face the decision to create their own website.
We tried to create a theme that will enable anyone to move their online business. Regardless of whether it is a company website, professional blog or landing page.
Do you have questions or would you like us to take care of creating the website? Write to us here.