In today's digital world, e-commerce has become an essential element of business operations. More and more companies are opting to expand their online sales to reach a wider audience and increase their revenue. If you are also considering implementing e-commerce on your company website, this article will provide you with valuable insights on how to effectively start selling online and achieve success in the world of e-commerce.
Choose the Right E-commerce Platform
The first step in starting online sales is selecting the appropriate e-commerce platform. There are various popular and proven solutions, such as Shopify, WooCommerce, or Magento, offering diverse features and customization options. Before making a decision, consider your needs, product range, and expectations regarding the store's appearance and functionality. The choice of the right platform will impact the efficiency of your sales and online store management.
Align Design with Your Brand
A crucial element of successful e-commerce is coherence with your brand's image. Ensure that the design of your online store perfectly aligns with your company's visual identity, allowing visitors to recognize your brand instantly. Utilize colors, fonts, and graphical elements consistent with your logo and corporate style. This will contribute to building a consistent and professional brand image.
Focus on aesthetics and readability, avoiding an excessive number of elements that might overwhelm users. Opt for a simple and clear layout that facilitates navigation through the online store and enables customers to find products quickly. Users appreciate an easy-to-use shopping platform, so minimizing unnecessary elements that could divert attention from the primary goal – making a purchase – is beneficial.
Moreover, it is crucial to prioritize responsiveness on mobile devices, as an increasing number of customers make purchases through smartphones and tablets. Ensure that your online store is optimized for various devices, allowing users to browse and shop seamlessly, whether using a computer, phone, or tablet. This is a key factor in providing a positive shopping experience and increasing conversions.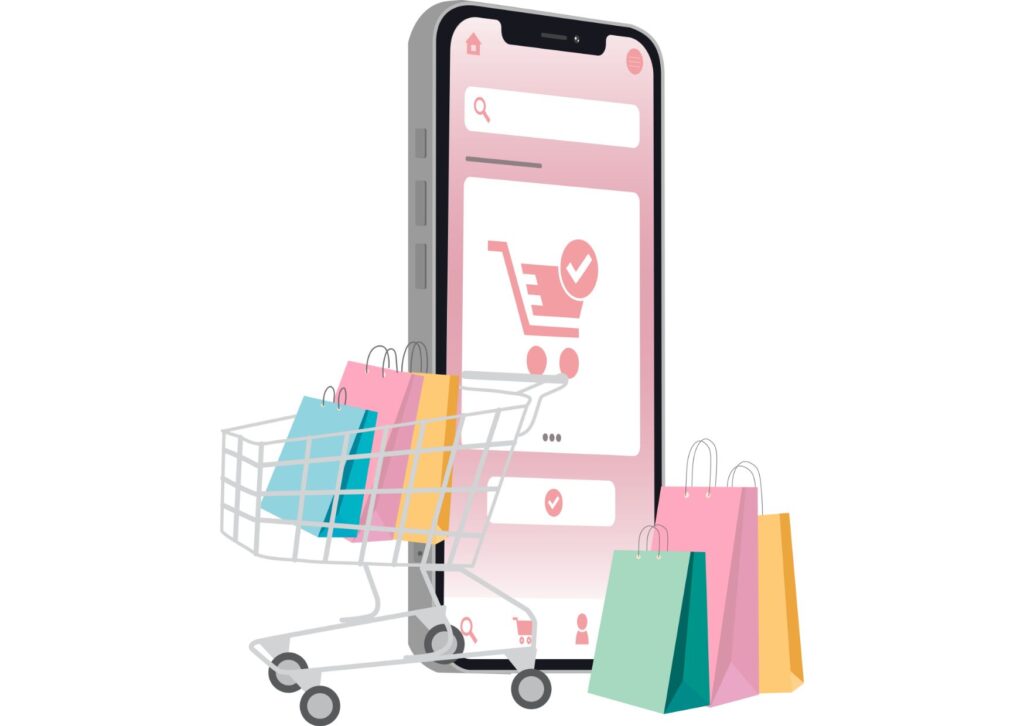 Create Clear and Compelling Product Descriptions
Clear and persuasive product descriptions are essential to encourage customers to make purchases. Carefully describe each product, providing vital information such as features, specifications, sizes, composition, and availability. Remember that product descriptions should be concise yet informative, avoiding unnecessary details that might confuse potential buyers.
Focus on highlighting the product's benefits and how it can fulfill customers' needs. Emphasize unique features that set the product apart from competitors. By doing so, customers will feel that your product is the best choice for them.
In addition to well-crafted descriptions, include attractive product images that help customers gain a better understanding of the offered assortment. High-quality photographs showcasing products from different angles or in action will enhance the appeal of your offers and enable customers to assess the products more accurately before making a purchase.
Ensure a Smooth Checkout Process
Make sure that the checkout process in your online store is simple and intuitive. A smooth and seamless checkout process is crucial for increasing conversions and minimizing shopping cart abandonment. Avoid unnecessary steps and forms that might discourage users from completing their purchases. The easier and more intuitive the checkout process, the higher the chances that customers will finalize their transactions.
Start with a clear and aesthetically pleasing shopping cart. Ensure that customers can see a well-organized list of added products, their quantities, and the total price. Allow them to easily remove items from the cart or modify quantities. Include a "Continue Shopping" button so customers can return to the store and make additional selections.
Offer online payments, enabling customers to choose from various payment methods, such as credit cards, online transfers, or e-wallets. Providing diverse payment options allows customers to choose their preferred method, increasing the likelihood of successful transactions. Ensure that your payment system is secure and compliant with data protection standards like PCI DSS (Payment Card Industry Data Security Standard). Display information about the applied security measures on your website, allowing customers to verify that their personal and financial data are appropriately protected.
Moreover, consider implementing an automatic customer data fill-in feature for returning customers. This will expedite the checkout process and minimize the need for users to repeatedly enter the same information, which can be inconvenient.
Regularly Test and Optimize the Purchase Process
Regularly test and optimize the purchase process using analytical tools. Analyzing customer behavior on your website allows you to identify potential issues or barriers in the purchasing process. Collecting customer feedback about their shopping experience helps you implement necessary changes and tailor your store to meet customers' expectations.
Offer Promotions and Loyalty Programs
Promotions and loyalty programs are excellent ways to attract new customers and retain those who have already made purchases. Offer discounts for first-time purchases, free shipping, product bundles, or loyalty points for every purchase that customers can redeem for future benefits. Such initiatives encourage customers to return to your store and build loyalty toward your brand.
Invest in Online Marketing
Commencing online sales also requires investing in internet marketing. Utilize tools such as Google ads, social media campaigns, or email marketing to reach your target audience. Marketing efforts will increase website traffic and convert it into actual sales. Monitor the effectiveness of your campaigns and optimize them to achieve the best results.
Provide Professional Customer Support
In e-commerce, as in any other type of sales, professional customer support is essential for customer satisfaction and loyalty. Respond to customer inquiries promptly and accurately, offering assistance at every stage of the purchasing process. Ensure that contact information, such as phone numbers or email addresses, is clearly visible on your website and easily accessible to customers.
Monitor and Analyze Results
Lastly, continuously analyze and monitor your online sales performance. Use analytical tools to track website traffic, conversions, abandoned carts, and other key indicators. Data analysis provides insights into customer behavior, preferences, and helps identify areas for optimization.
In conclusion, introducing e-commerce to your company website is a strategic move to boost sales and achieve success in today's market. The choice of the right e-commerce platform, consistent design, compelling product descriptions, a smooth checkout process, promotions, loyalty programs, online marketing investments, professional customer support, and regular data analysis are essential elements that influence the effectiveness of your online store. Remember that e-commerce is a dynamic field, so continuous analysis and optimization are crucial for achieving success in e-business.
Let's Build Something Great
Ready to discuss your project or potential partnership?