In today's digital world, the success of many businesses depends on their ability to communicate effectively with customers. Regardless of the industry, challenges, or competition, it is important for potential customers to have a clear understanding and trust in a company's offerings. One of the tools that help achieve this goal is business blogging. In this article, we will explore why maintaining a blog is a key element of effective customer communication and the benefits of this practice.
Business blogging. What is it and why is it important?
Definition of business blogging
Business blogging is the process of creating and publishing content on a company's blog. Unlike traditional advertising or promotions, business blogging focuses on providing valuable information, tips, analysis, and content related to a specific industry or field. Business blogs allow companies to communicate with customers in a more informal and personal way, building greater trust and credibility.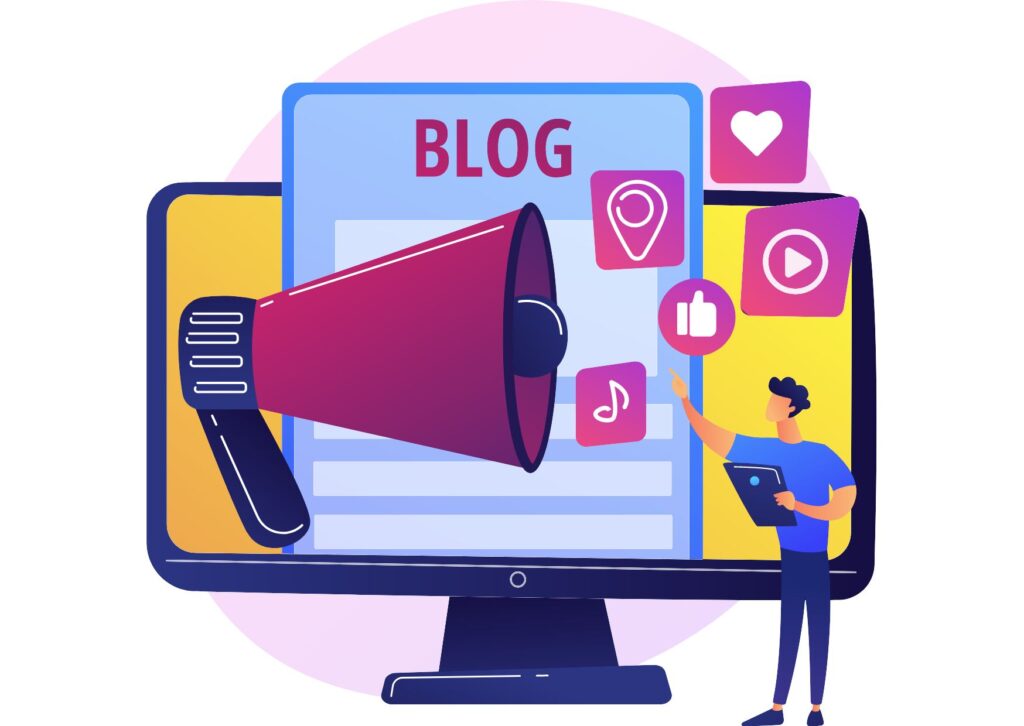 Key elements of a business blog
Valuable content. Valuable content is the key to effective business blogging. Your articles should provide information that is relevant and useful to your target audience.
Consistency. Posting regular blog entries helps maintain customer engagement. Planning a publication calendar is an important element of a business blogging strategy.
Understanding the customer. Your posts should be tailored to the needs and interests of your ideal customers, those you want to attract to your business.
Interaction. Blogs allow for interaction with readers through comments. Responding to questions and customer feedback is an important part of building relationships.
Benefits of business blogging
Building trust and expertise
Business blogging allows companies to build customer trust by providing valuable information. Customers are more likely to trust companies that share their knowledge and help solve their problems. In addition, regular publication of content related to a particular field helps the company be seen as an expert in that industry.
Increasing visibility
Well-optimized blog content can help improve a company's position in Google search results. When potential customers search for information related to a product or service, your blog content can help them find your company. This increases the visibility of the company online and attracts new customers.
Creating and strengthening customer relationships
When customers see that a company cares about their needs and provides value, strong relationships are built. Blog comments allow for direct interaction, and proper communication can lead to customer loyalty.
Generating leads (continued)
Blogging can help build a list of subscribers who want to receive regular updates and information from your company. These individuals are potential customers who have shown an interest in your offerings and may lead to future sales.
Connecting with the target audience
Blogging allows a company to connect with a specific group of people interested in a particular field. By providing content that answers their questions and solves their problems, you build a positive relationship with these individuals.
Promoting new products and services
When introducing new products or services, a blog can serve as an excellent promotional tool. You can use your blog to explain the benefits of new products and why it's worth trying them.
How to start blogging in a company
If you are convinced of the value of business blogging and would like to start, here are a few steps to help you get started:
Define your customer. Understand who your ideal customer is and what topics might interest them.
Define content topics. Choose topics related to your industry and answer customer questions.
Plan regularity. Develop a publication calendar to maintain content consistency.
Contact readers. Respond to comments and reader feedback to build engagement and relationships.
Content promotion. Promote your content on social media and other channels to reach a wider audience.
Summary
Business blogging is a key tool for building lasting customer relationships, trust, and increasing a company's online visibility. It is an effective communication strategy that allows companies to provide value and build customer loyalty. Starting a company blog can be a crucial step towards achieving success in today's competitive business environment.
Let's Build Something Great
Ready to discuss your project or potential partnership?