In today's dynamic business world, having an online presence has become an essential element of success for companies. A virtual business card in the form of a company website becomes the face of the business, accessible to all potential customers, 24 hours a day, 7 days a week. However, a common question arises: Is investing in a company website just an expense, or is it actually a profitable investment? In this article, we will explain why a company website is an investment that brings long-term benefits, rather than just an expenditure.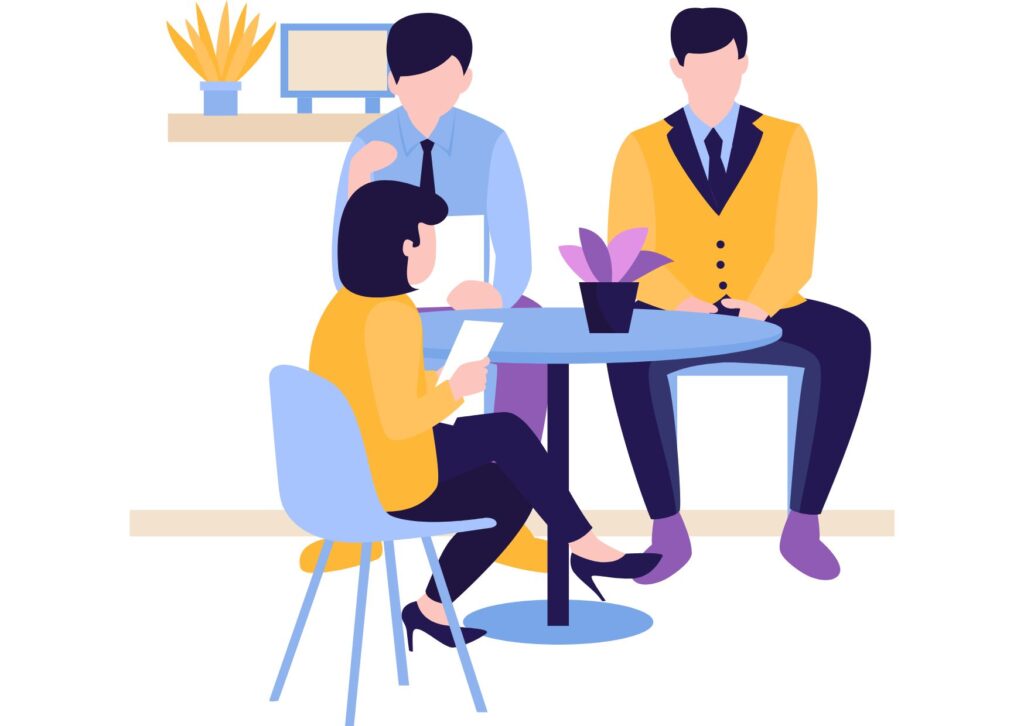 First impressions matter: A company website is the virtual representative of your business. It is the first place where potential customers seek information about your company. Therefore, it is crucial to provide them with a positive first impression. A professionally designed and functional website builds trust and gives you an edge over the competition. Imagine a potential customer landing on your company website. It is their first contact with your brand. Right from the start, it is essential to ensure an aesthetically pleasing and neat appearance that will encourage further exploration of your offerings. Striking and coherent graphics, clear content layout, and easy navigation are elements that will instill trust in the user and make them want to stay on your website for longer.
Openness to the global market: With a company website, you can reach customers from all around the world. The internet knows no borders, which means your offerings can be accessible to potential customers from different countries and regions. This presents a tremendous potential for business growth and expansion into new markets. In today's world, the internet has become a global village, facilitating seamless communication and international trade. By having a functional and multilingual company website, you open doors to international customers who are seeking products or services like yours. Language is no longer a barrier, as you can easily adapt your website to different language versions, allowing you to reach a wide international audience.
Effective marketing: A company website is an excellent marketing tool. Through it, you can showcase your products and services, reach specific target audiences with tailored content and advertisements. Effective marketing efforts translate into increased sales and profitability.
Source of information: Customers seek information about your company on the internet. If you lack a company website, it may be perceived as unprofessional or careless. A company website allows you to provide customers with essential information about your offerings, contact details, business hours, etc., facilitating customer relationships.
Boosting credibility: In today's times, an online presence signals a business's reliability and modernity. The absence of a company website may raise doubts about its authenticity. A professional and up-to-date website builds trust and credibility in your brand. Customers increasingly rely on the internet as the primary source of information about products and services. When potential customers search for information about your company, the first place they turn to is your website. However, if they don't find one, it may cast doubts on the legitimacy of your business. Having a functional and professionally designed company website is not only a matter of brand image but also a crucial element in building brand credibility. Current information, rich content, a clear layout, and easy navigation are characteristics that convince users of the authenticity of your business. Through your website, you can present your offerings, company history, references, and achievements, further building trust among potential customers.
Analysis and optimization: With various analytical tools, you can track user activity on your website. This allows you to gather valuable data about customer behavior, enabling you to optimize your website to cater to user needs and generate more conversions.
24/7 availability: A company website operates continuously, even outside business hours. Potential customers can learn about your offerings, even when you are not in the office. This significantly increases the chances of acquiring new customers and boosting sales.
In summary, a company website is an investment that brings long-term benefits and contributes to the success of the business. It is a crucial tool for building brand image, acquiring new customers, and increasing sales. By investing in a company website, you are investing in the growth of your business and enhancing your competitiveness in the market.
Let's Build Something Great
Ready to discuss your project or potential partnership?