Website design with Gutenberg editor: top favorite features
Gutenberg is a build-in WordPress editor since 5.6. version. It enables building posts and pages with blocks. Here are our top favorite features in using Gutenberg editor to design websites.
Gutenberg editor in WordPress
As we mentioned in our previous article – Gutenberg, unfortunately, has a bad reputation. After a hard start, many users felt discouraged in using it. On the other hand – we as WordPress freaks – are totally in love with this editor. The ease in designing beautiful and functional websites is one of the reasons.
Here is how you can use popular blocks to boost your web project.
Website design with Gutenberg
Cover with video + quote
Video is one of the most eye-catching elements on websites. It builds an atmosphere and creates how the brand is received. We love using it as a cover block with a quote.
Two examples below:
Source: https://jogagosiapardula.pl/
Source: https://przezswiatzplecakiem.pl/
Group
The most important advantage of this function is that having elements gathered within a group, we can introduce settings that by default apply to all elements included in the group. E.g. text color, background color, width, etc.
This makes it easier to introduce elements that stand out e.g. with a delicate background. We really love it!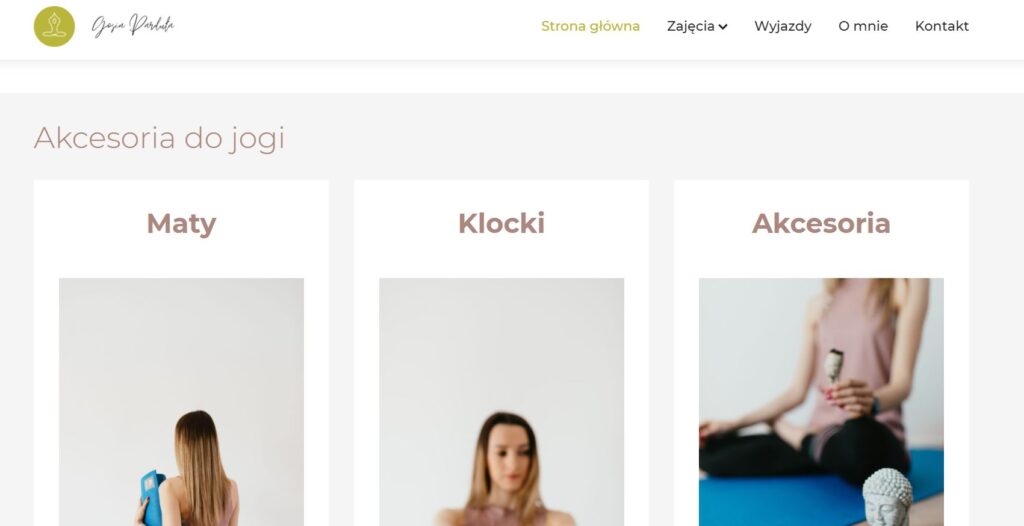 Source: https://jogagosiapardula.pl/
Columns
Column block is one of the most wildly needed on every website. It helps to present offers, introduce company or show the latest blog articles. But not only! By easily change the width of the columns, this block can also be used as testimonials or company mission notes.

Source: https://www.pgwi.pl/

Source: https://astratic.com/about/
Why you should give Gutenberg another chance?
Website design with Gutenberg is easier. It is a visual editor that helps to build a website with blocks. It's free, build-in WordPress, and gradually developed by the most WordPress-fluent developers. It is a must-have! It helps build lightweight websites minimizes the need for installation of external plugins. Fast loading and safe website is the most important step to build your digital position. Give it a try!