How to turn on/off the footer or header on your website?
Astratic theme has a few very useful build-in options. One of them is a turn on/off option for the footer or header that can be used from page/post edition view. Here is where to find it.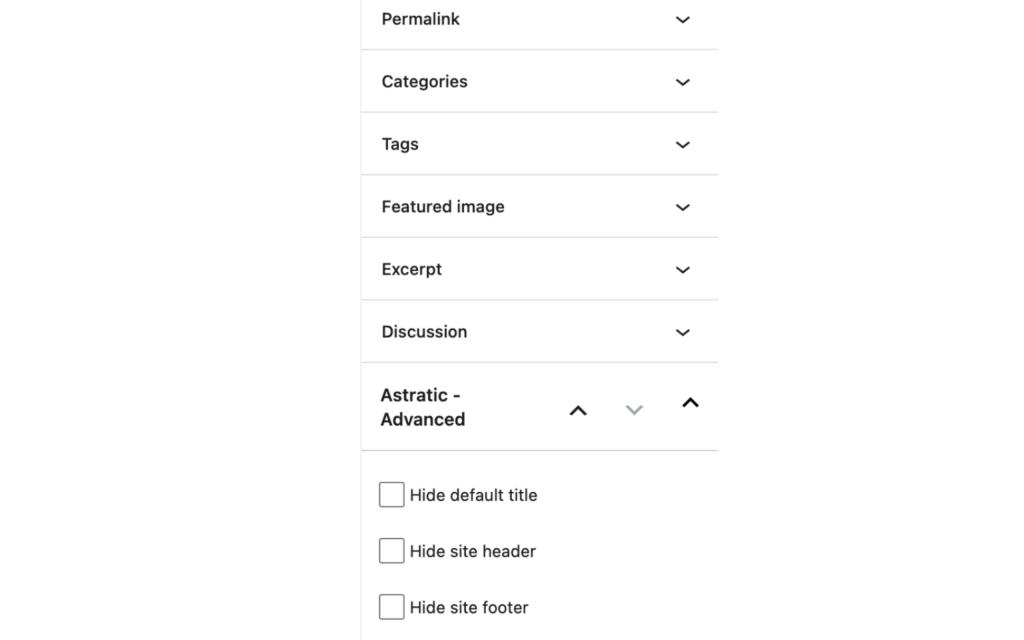 Create a new post/page
Go to the right side menu
switch from block to document view
scroll down to Astratic – Advanced
hide default title/header or site footer
check how does your project look like.
If you are (or want to be) a Astratic user and have any questions, please contact us: [email protected]