Privacy Policy page: how to make your website GDPR compliant
According to the European Union directive (GDPR), every person processing data on the Internet is obliged to inform for what purpose and where this data is collected. Therefore, on every website, it should be a page with Privacy Policy. How to prepare one? Here is quick instruction.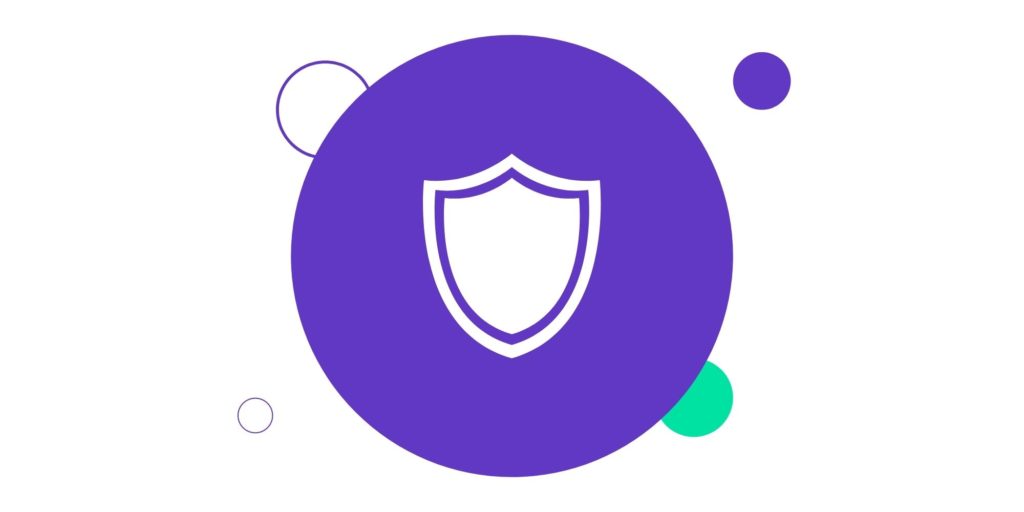 GDPR page for website
Every website which has an online store or blog should have a Privacy Policy page. It is important especially when on your website you:
enable subscribing to the newsletter,
sell products,
use the contact form,
collect lists of names, e-mails, or personal data people willing to attend the workshop, webinar, etc.
comments under posts or articles.
The privacy policy is a place where all information about collecting and processing personal data. It also needs to present for what purpose they are gathered. This is called an information obligation that every administrator should fulfill. Below is a short instruction on how to create a privacy policy for your WordPress site.
Privacy Policy in WordPress
To prepare the text for the privacy policy page, we have several options to choose from:
use a ready-made widget (e.g. GDPR, Complianz, Cookiebot)
rewrite a universal template prepared by the WordPress community (we describe it below)
create your own privacy policy (preferably with the help of a lawyer).
Having ready content, it should be placed on the previously created "Privacy Policy" page.
Go toPages> Add new> "Privacy Policy").

Remember that the content should be legible and understandable for the recipient. For this purpose, it is worth using formatting and dividing the text into paragraphs divided into headings with §.
How to make your website GDPR compliant?
To make sure everything is established correctly, go to the settings in the admin panels and assign the newly created page as the Privacy Policy Page.
To do this, go to Settings> Privacy> Change your Privacy Policy Page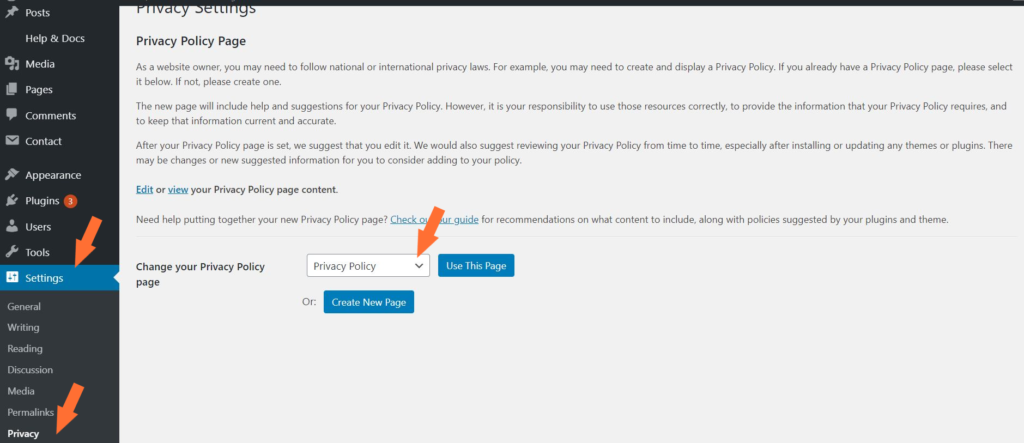 Here is how it will be reflected in the menu in admin panel:

Remember to put the page in the footer as well as in every check-box before subscribing to the newsletter or making purchases in your online store.
Where to find Privacy Policy template?
To use a ready template prepared by the WordPress community, go to the admin panel Settings> Privacy> Please check our guide: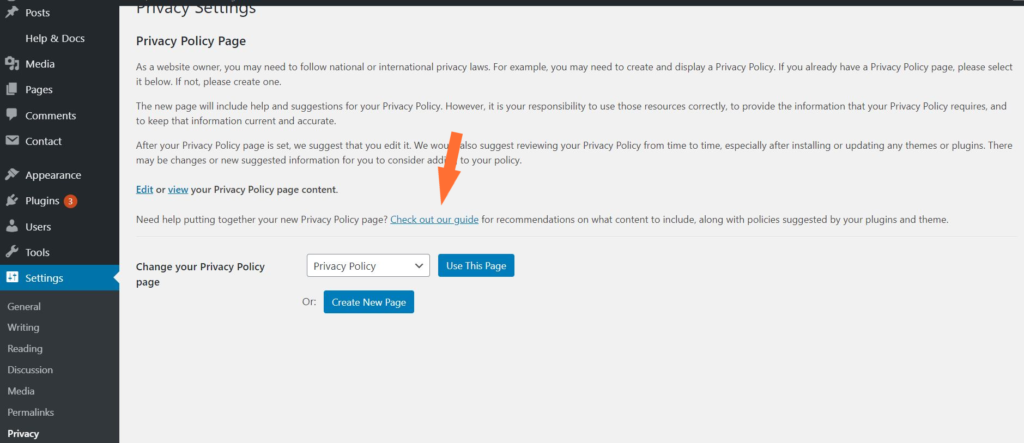 Please remember to adapt the text to YOUR NEEDS. Include only this information that relates to your online activities, and delete those that are unnecessary. If you have any questions – we'll be happy to answer them below!
*GDPR acronym stands for General Data Protection Regulation (EU directive applicable in all member states)