How to turn off comments in WordPress
Sometimes messages from customers or visitors aren't needed. Your blog articles may be strictly informative or you want to redirect any kind of engagement to a different channel. Anyway – here is how to turn off comments in WordPress.
Discussion on website
In a previous article, we described how to avoid spam attacks on your website. Comments in WordPress may be a weak point for them. Turning off them can be the easiest way to protect your website.
How to disable comments for new posts in WordPress
If your website is freshly published and doesn't have any content of blog page you can globally disable comment for new posts. To do so go to WordPress admin panel:
Settings > Discussion > unmark "Allow people to submit comments on new posts" > Save

How to disable comments for existing posts
If a library of content is already created you can turn off comments even for published posts. In WordPress admin panel go to:
Posts > mark all > choose "edit" > Apply > choose "Comments: Do not allow" > Update.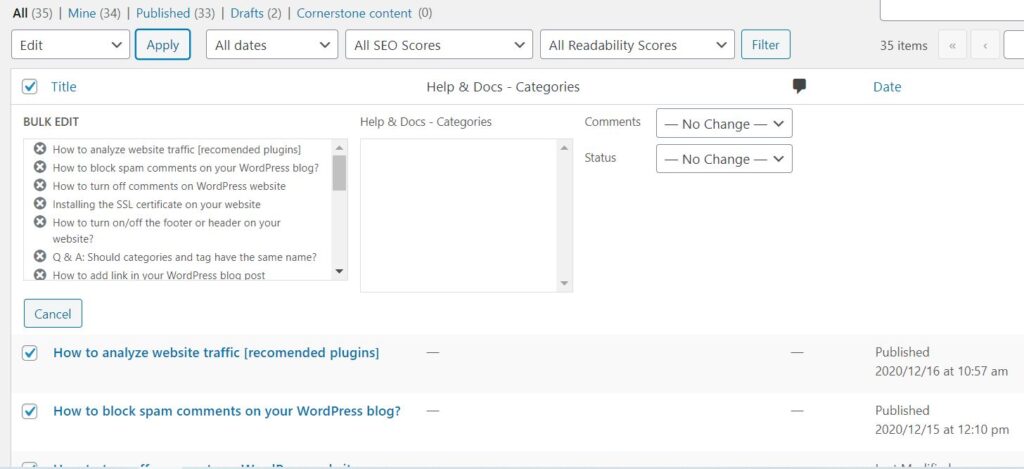 If you have further questions let us know in a COMMENT below 😀