How to install WordPress theme
A WordPress theme is an element that is responsible for the appearance of the website. It is what makes a portfolio (e.g. of your projects) or a recipes appear on your website. If you are wondering how to install a theme in WordPress, let us reassure you – it's a very simple operation ? In the instructions below, you will see how to install a theme from both the official theme directory and your computer (if the theme is made by an external development team like Astratic).
Official WordPress theme directory
Themes play an important role on your website. Thanks to them, in a few clicks you get a new look for your website without coding. You can use free themes or install a business theme for this. Free themes are great for people who are just starting out or are ready to make code changes themselves. Paid themes contain more extensive functionalities, and often also dedicated support, which is why they better meet complex business needs.
How to install the WordPress theme from the official directory?
If you haven't chosen a theme yet, go to the directory that contains the official WordPress themes. These are ready-made templates that are proven and compliant with WordPress guidelines, thanks to which your website will gain a new look.
How to install a simple WordPress theme:
Log in to the admin panel and in the menu on the left select: Appearance> Theme
Then go to "Add a new theme"
If you know the name of the theme you want to use, you can search for it in the top window "Search for a theme"
You can search themes by popularity, modification date, and save themes you like in the "Favorites" category for future reference.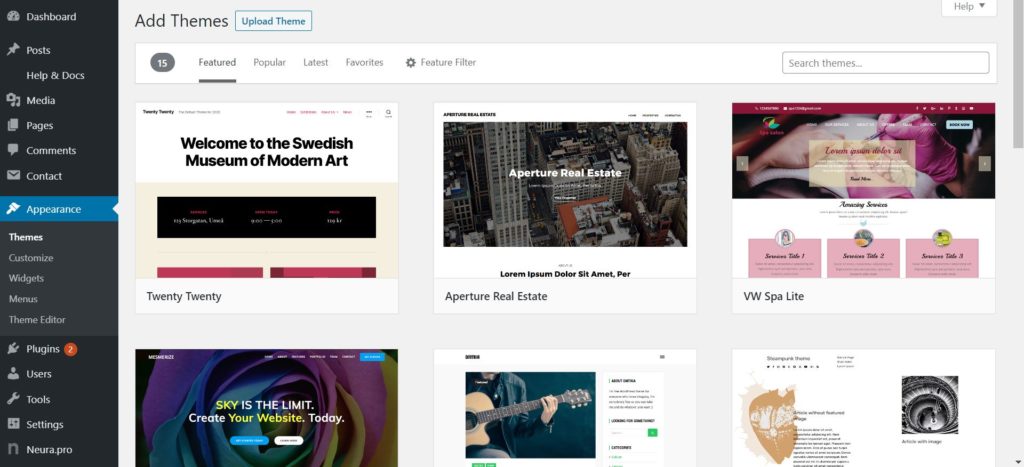 The "Feature Filter" option may be useful in the search, thanks to which you can search for themes in terms of topic, properties or layout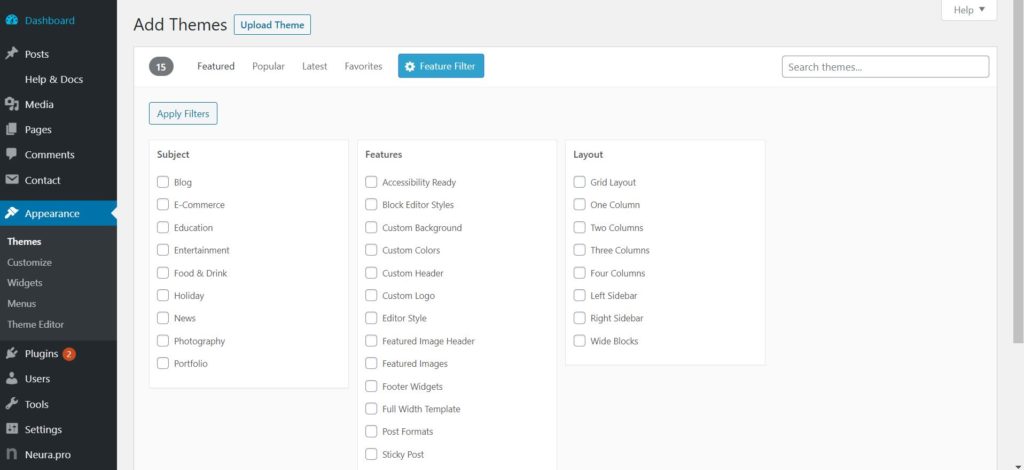 Before installing, you always have the option of "Live Preview" to see if the theme suits you.
Now just choose the theme, click the"Install" button and the installation process will start automatically. Once installed, your theme will be available from the Themes panel and ready to edit ("Customize" option will appear).
After the changes, go to the page to check if all changes have been implemented correctly.
How to install WordPress theme from file
Do you have your own WordPress theme (created by a developer or purchased from us)? Below is a short instruction on how to upload it to your WordPress site.
Firstly, log in to the admin panel and in the menu on the left select: Appearance> Theme
As a result, you will see the option "Send theme to server"
A window will open with the option to load a file with the theme (.zip) and send it to the server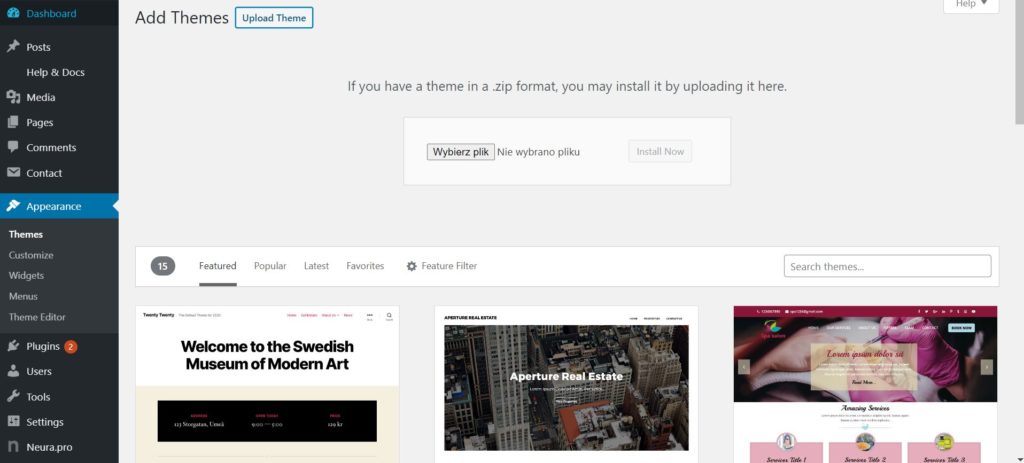 The installation process will start automatically. When finished, the loaded theme will be available from the Themes panel. The theme will be able to edit and make its own changes ("Customize").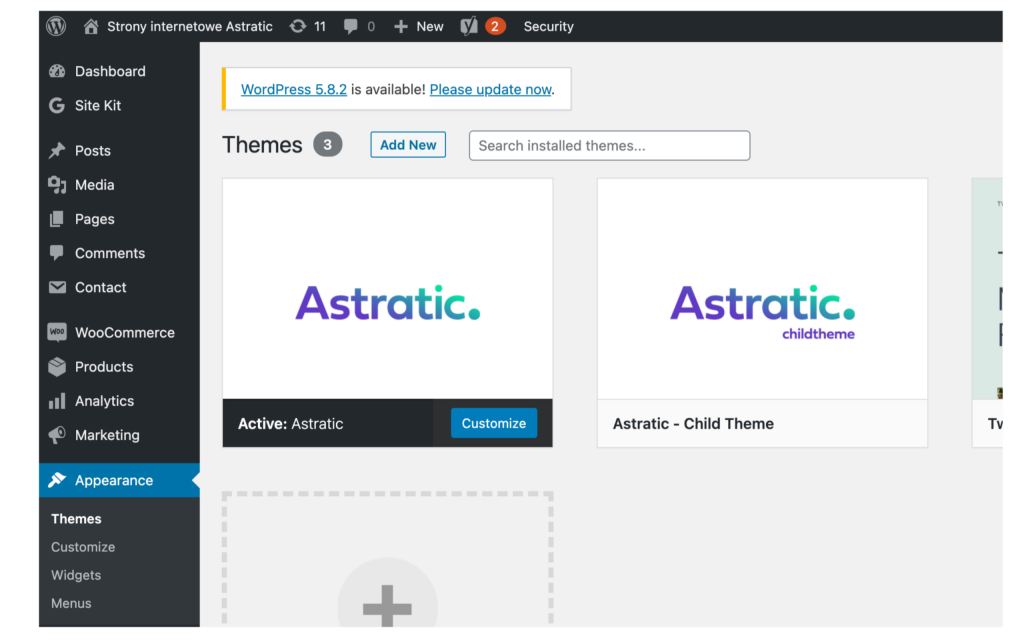 After the changes, remember to go to the page and check if the theme is working properly.
How to keep the website safe while introducing and changing the theme?
In conclusion, installing a new WordPress theme is basically a simple matter. If you're setting up a new site and you don't have any published content or plugins installed yet, you don't need to worry. Just choose a theme and install it.
On the other hand, if you already have a WordPress website created, changing the look is an important step. We strongly recommend you make a backup before making any changes. Thanks to this, you protect your current work in case everything did not work properly after installing the theme.
The most importantly information regarding installation and changes on the website is the update. Moreover, remember to update your theme every time the theme author releases a new version. This action helps protect your website, benefits SEO, and introduces new features.
Do you have any questions about installing a theme or making changes? We'd love to help by responding to the comments below!