Where to start designing your first website?
If you are a Astratic newbie and have already installed the theme you probably think: "great, but what now?". Here is an useful guide where to start designing your first website.
Customize
You have already done the technical part of work. Now it's time for fun! You can start designing your website with uploading logo, trying different combination of colors and fonts. To do so, go to WordPress admin panel > Appearance > Customize and explore this section. We collected every important setting in this place to make your work easier.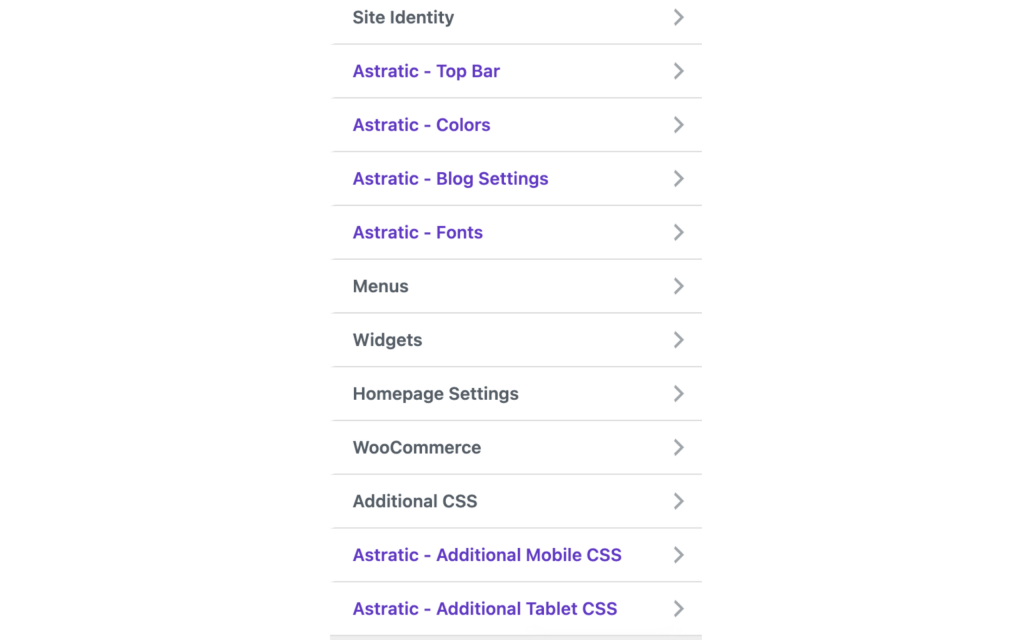 For more detailed guide about customization go to this article. Here you will also find a documentation about astratic.com color palette.
Navigation
Next step in designing website from scratch is creating a content tree. Decide: how a customer journey should looks like? How many sub-pages are needed on your website? Where should they lead to? When your idea is crystal clear it's time to create a navigation menu. Go to WordPress admin panel > Appearance > Menus and follow the instruction described in this article.
Content
Now it's time for the most important step. We all care about web design. We want an astonishing logo, great appearance and perfectly matched colors, but – to be honest – content is the element which is crucial for rankings and results. In this place we want to make it clear: it doesn't matter if your logo is designed by talented graphic and if you have a professional book of visual identification. For search engines it is far more important if your website has an answer/solution/support or help for users who are typing particular phrases.
That's the reason why the blog is so important.
Creating articles you have a lot of opportunities to attract your target audience. Just use a Google Keyword Planner or Answer The Public tools to search for what your customers or followers may be looking for in the Internet.
Don't forget to use key phrases in main page or About section. It is all about making clear what your website is all about 🙂
Do you have further questions? Don't hesitate to write them down ⤵️